The Legend of Latte And the Big Red Texas Truck
The Legend of Latte And the Big Red Texas Truck
About a decade ago, Katrine Formby, partner, and co-founder of Mozart's, took the Light Show from its days of version 1.0 into maximum hyperdrive, a high gear version 2.0!  
This upgrade meant bigger displays, memorable exhibits, and a range of truly innovative experimentation with different forms of illumination for the Austin community to enjoy.
One very important effort was finding the best display contractors from around the world to complement Katrine's designs. These art-fellows would be invited to complement the growing roster of internal design done by Mozart's homegrown team experts like Ashley Finke (light show designer) and Eduardo Luna.  
Enter, Fotodiastasi.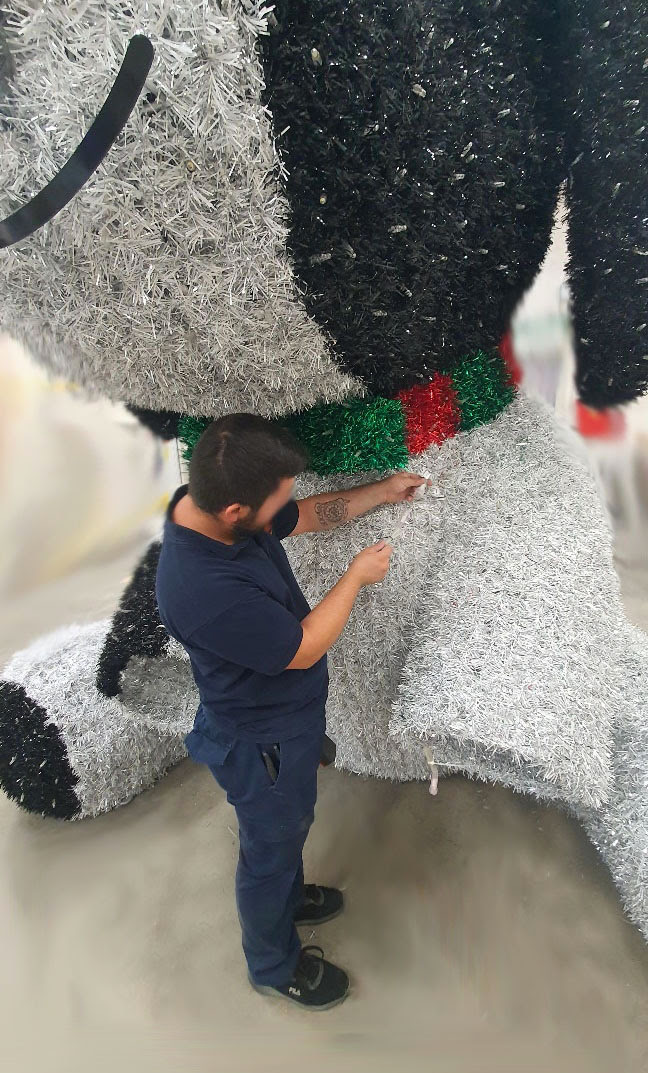 Giannis and Christina Paleohorinos founded Fotodiastasi (FDS) in Thessaloniki, Greece in 1987. It started as an engineering and illumination contracting company as Giannis was a brilliant electrical engineer. Like Mozart's, FDS shared a commitment to long-term business, and focusing on their community in northern Greece/Macedonia. 
It comes as no surprise to neither their strong customer base nor to Mozart's - that over 35 years FDS has built a globally recognized illumination contracting company used by the finest & most innovative designers in the world. Unlike many "off the shelf" exhibit companies - the magic of FDS is specializing in primarily custom work, fulfilling the creative ideas of their customers into functional, long-lasting brilliant art installations.  
As fate would have it, Stacey Leonard, co-owner and partner of Mozart's is from Greece, her father hailing from Athens - but her mother's family from Thessaloniki! 
This makes the marriage of Mozarts and FDS all the more interesting. Being able to visit their state-of-the-art factory in northern Macedonia and production facilities in bordering Bulgaria has been a real treat for Team Mozart's to appreciate their expert work in real-time. 
With a growing legacy of mutual collaboration, the Paleohorinos family is a treasured extension of the Mozart's family. 
Coming full circle back to Latte
This year, Mozart's was yet again recognized as one of Austin's most dog-friendly patios and cafes.

Katrine paid homage to that core part of Mozart's story by designing its now famous Latte the Dog. 

Latte, at almost 13 feet tall, travelled 6,263 miles all the way across the Mediterranean and the Atlantic by ocean-going vessel to make its voyage as the newest star of Mozart's Light Show 2023.  Latte was a trooper. This good boy managed to avoid getting seasick, & he couldn't wait to be on display for the show. 
Like his famous American cousin Clifford the Big Red Dog, he didn't just come alone, and he came in style. Along with him, he brought his faithful ride - a bright & shiny Big Red Texas Truck.

Come See Latte and his Big Red Texas Truck every day at the Mozart's Holiday Light Show from now until January 6th.