Our party just became yours!
Our deck has always felt like a party, but over the years we've learned to party smarter.
Some well remember the days of the original light show as a free-for-all. Then, the whole patio was available to walk-through, but the sardine-can crowd sometimes meant for a competitive viewing experience.

Tables and reserved seating were implemented in 2020 (when the whole world changed) and ensured groups could now enjoy their outing without straining to stand together, or someone spending the whole time by themselves from line with the group order.
As Mozart's and Austin have grown, we've always sought to improve our visitor's experience by allowing for as much "togetherness" as we can afford to give them.

Now for the first time, Mozart's is offering an even more intimate way of guaranteeing the best experience for you and yours.

Whether it's a family reunion, office party, birthday celebration, or holiday get-together for your entire cul-de-sac, make sure that everyone wines and dines as a group, with Light Show Corporate Package reservations.

Holiday parties can now take advantage of the great event theater during and surrounded by the Light Show.

(And yes, you read that right. Wine and dine with our special catering options - available exclusively through a Corporate booking.)
Options for reserving space include special premier seating on deck, or the entire General Assembly Bavarian Marketplace - meaning exclusive access to the Taylor Swift Era's dance floor. Display your company logo, a message for a special occasion, or other visuals to really make the place your own.
Yes - our dance floor this year has been serving as her stage!
We accommodate the reservation to your needs with a one-on-one conversation and guarantee exclusivity.
Options for your premier seats are tailored to group sizes of up to 100, in 2 or 3 hour blocks.
Enjoy the light-up interactive Taylor Swift Era's tour dance floor, nautical tours, catered bar and dining all to yourself, or send everyone home with holiday gift bags.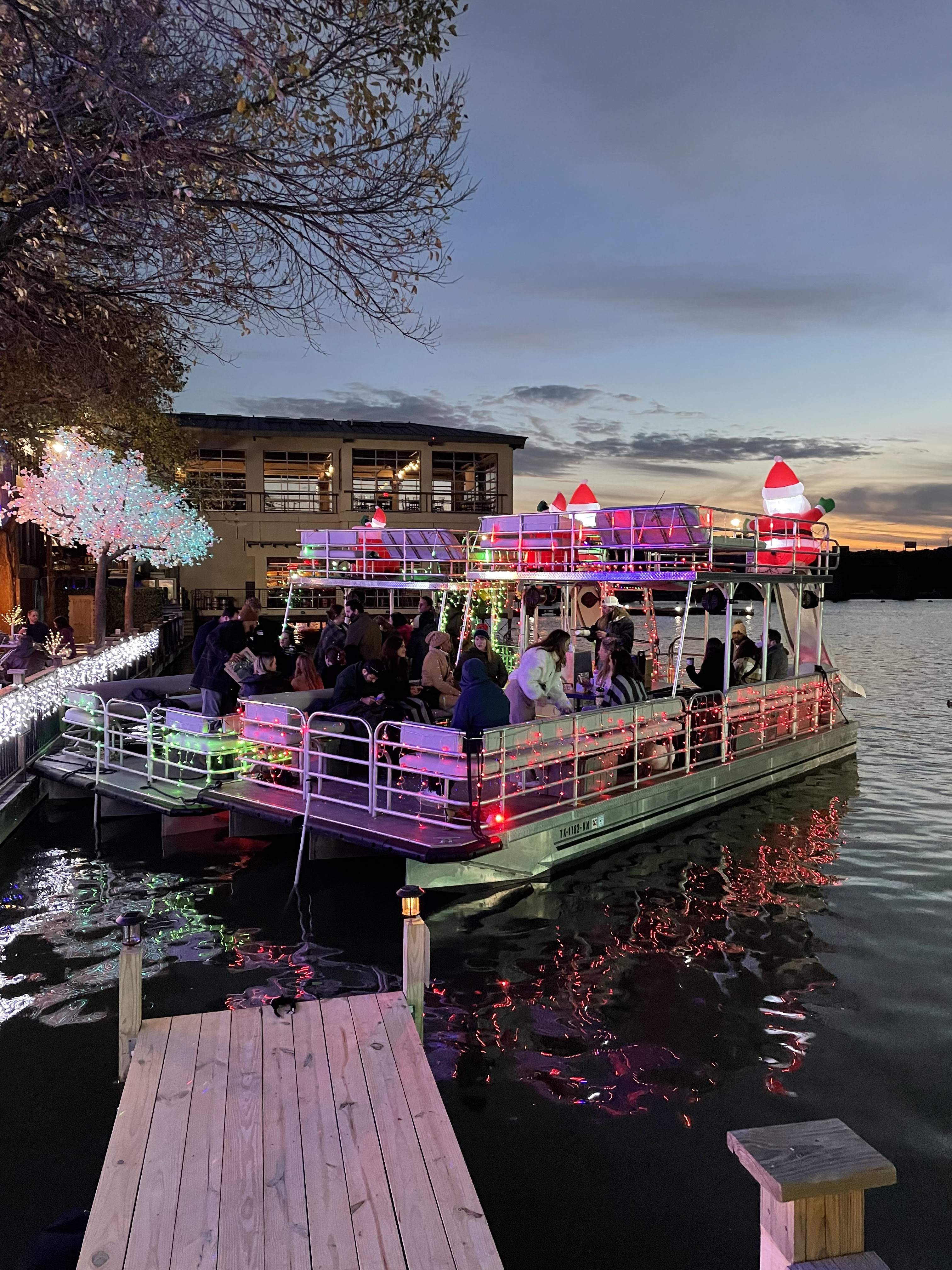 Mozart's will make it an easy time!
Not only is this the best way to enjoy the show on your terms, it's the only option that gives you access to every space in a leisurely way.
Throw the party of the year under the thrill of lights and catered yumminess in an incomparable environment.